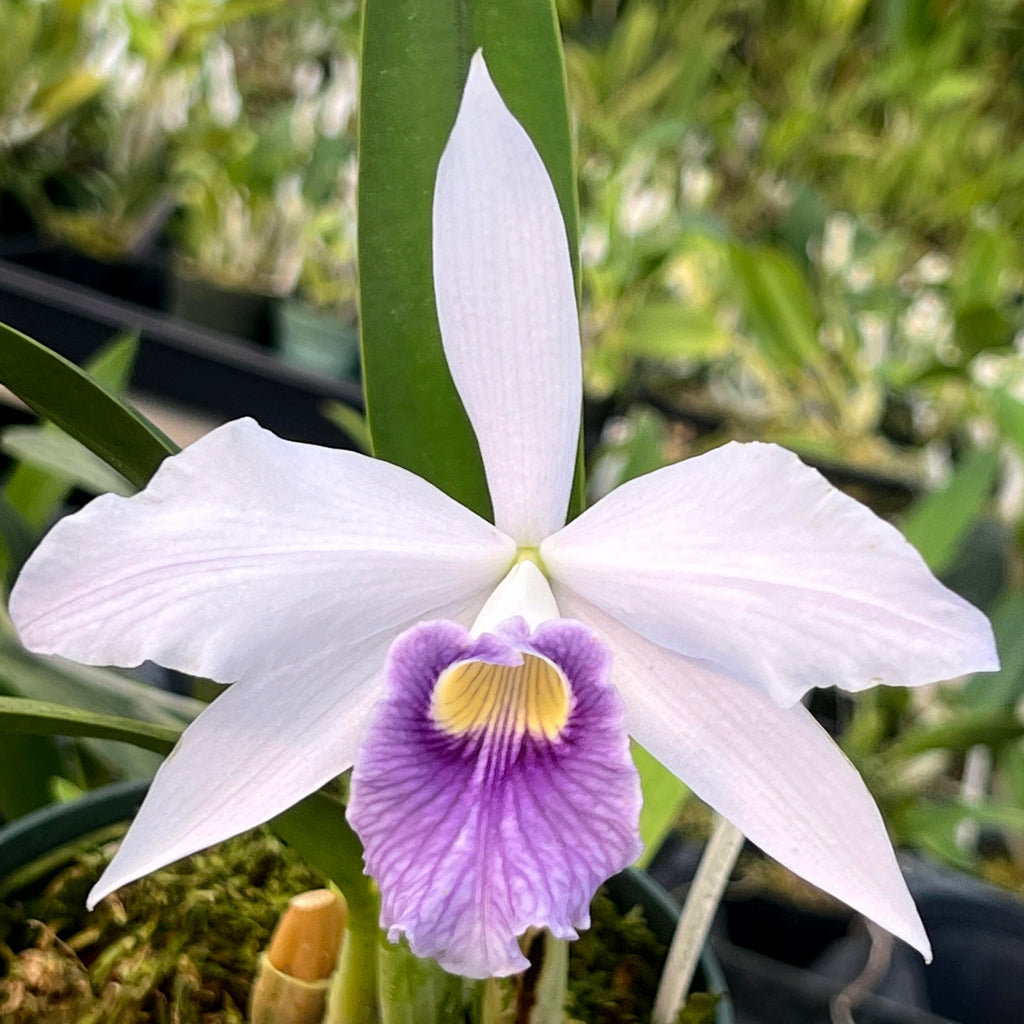 L. Rubin 'Cold Steel' x C. Mem. Robert Strait 'Blue Hawaii' AM/AOS
Laelia Rubin is a primary hybrid between the coerulea forms of L. sincorana and L. purpurata. The medium-sized plant produces light coerulea flowers with a darker purpurata-type lip. LC. Mem. Robert Strait is a hybrid between C. walkeriana and LC. Wayndora. The awarded 'Blue Hawaii' clone produces full white flowers with a fantastic grape-coerulea flare and contouring the sepals and petals. The full lip is very dark blue with yellow in the throat. We expect some really beautiful offspring with great coloring and shape from the resulting hybrid.
The flower pictured is Laelia Rubin. 
(About 2+ years from blooming size.)
---
More from this collection